How are you Weathering this Winter?
February 01, 2016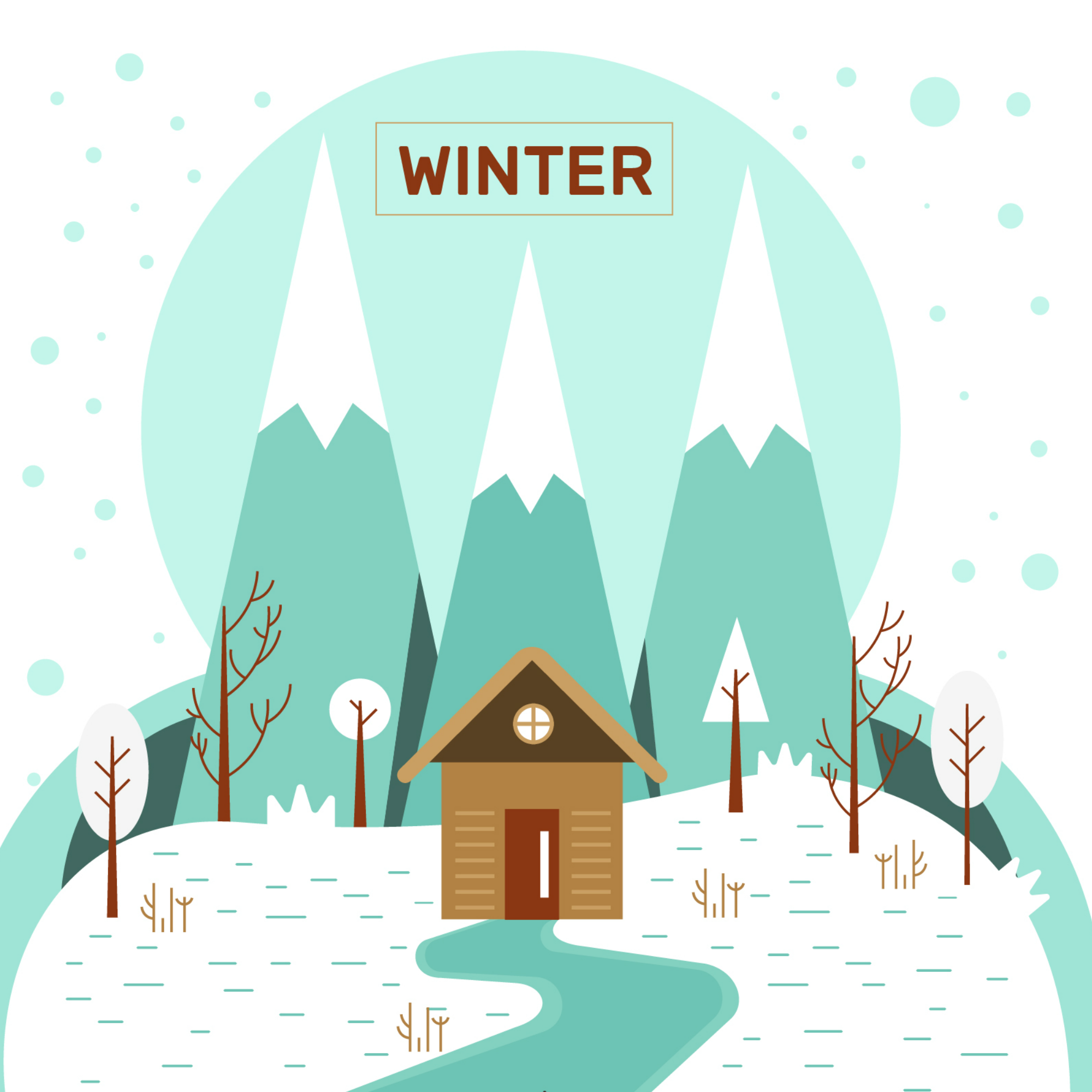 When temperatures drop, and snow and ice threaten, there is no better haven from the cold than a cozy, warm house. However, winter weather can take its toll on a home, causing expensive damages and high utility bills. Winterizing your home can help prevent unexpected surprises, such as busted pipes, and will help with energy costs. Hopefully you were well prepared for the winter, but if you're feeling the chill, we have some helpful tips for "weathering" this weather well.
Exterior walls get very cold, and they radiate this chill into your home. The walls heat up far more slowly than the air in your house; if your house is poorly insulated, your exterior walls may be many degrees colder than the air in your home. So, here are some ideas for keeping your house warm:
Close those blinds. Closing your blinds, shades, and/or curtains at night adds another layer of insulation to those windows; it helps to keep the cold air out and the warm air in.
Cover those walls. Did you know that you could help insulate your home and reduce energy loss by covering your walls with framed pictures, mirrors, tapestries, or —best of all— bookshelves? Bookcases full of books make a great barrier —helping to keep that cold air outside where it belongs.
Move that furniture. Simply moving furniture (sofas, beds, desks, etc.) away from the cold exterior walls can help you feel warmer.
Clean that roof. To maintain proper insulation and to prevent damage, you need to remove excess snow from your roof. Using a "roof rake" while standing on the ground makes this a far less dangerous task.
AND SOME MORE HELPFUL TIPS:
Plumbing
Pipes are very susceptible to freezing, and repairs can be extremely expensive.
Learn how to shut off water valves in case a pipe burst.
Exposed pipes in uninsulated spaces such as attics and crawlspaces should be wrapped with electrical heating tape and insulated with foam insulation.
**If you are leaving your home unoccupied for a season, you should shut off the water supply and drain the pipes. A water leak in an unoccupied home can cause catastrophic damage.
Insulation
Efficient insulation can save a great deal on utility bills.
If you are unsure whether or not you have sufficient insulation, schedule an energy audit. Your utility company might provide complimentary audits.
Exterior outlets may be insulated with foam sealing gaskets.
Insulate exposed ductwork.
Cover your water heater with blanket insulation or a cover, according to the manufacturer's instructions.
Doors & Windows
A great deal of heat may be lost through drafty doors and windows, and can contribute to high utility bills.
Inspect window glass to make sure it is whole and secure in its frame, and inspect doors for stability, replacing and repairing when needed.
Check for gaps around windows and doors. Gaps are easiest to see at night when there is light on one side and dark on the other. Fill gaps with silicone caulk or spray foam insulation designed for windows and doors.
Install new weather stripping under entry doors and around windows and, when possible, replace screens with storm windows and doors.
Are you prepared for a Winter Weather Emergency?
Winter Weather Preparedness Kit
Putting together an emergency kit will ensure that you have everything you need in case of a blizzard, storm, or extensive power outage. Some suggestions are:
Flashlights & batteries
Candles & Matches
Battery-powered radio (2-way radio is preferred)
Blankets or sleeping bags
Bottled water
A week's worth of non-perishable food
Can opener
First aid kit and necessary medications
Shovel, road salt, ice scraper
And now that you're cozy and warm,
have a fabulous Valentine's Day!
IFL Science, "Five Ways to Keep your Home Warm this Winter," http://www.iflscience.com/editors-blog/five-ways-keep-your-home-warm-winter
Today, "Keep Cold Air Out!" http://www.today.com/home/keep-cold-air-out-6-tips-keeping-your-house-warm-t69391